Celluma® LED Light Therapy
30M | $48     Series of 6 | $260
Celluma® LED Light Therapy is a revolutionary FDA-approved treatment proven to accelerate skin regeneration and healing. Based on NASA LED technology, LED phototherapy helps increase collagen and elastin production, destroy acne bacteria, reduce inflammation and speed healing of damaged skin, thereby reducing fine lines and wrinkles, evening out skin tone and helping heal stubborn acne and rosacea conditions. Celluma® LED Light Therapy is an effective treatment for musculoskeletal conditions such as arthritis, joint and muscle pain or stiffness. LED Light Therapy does not utilize UV light.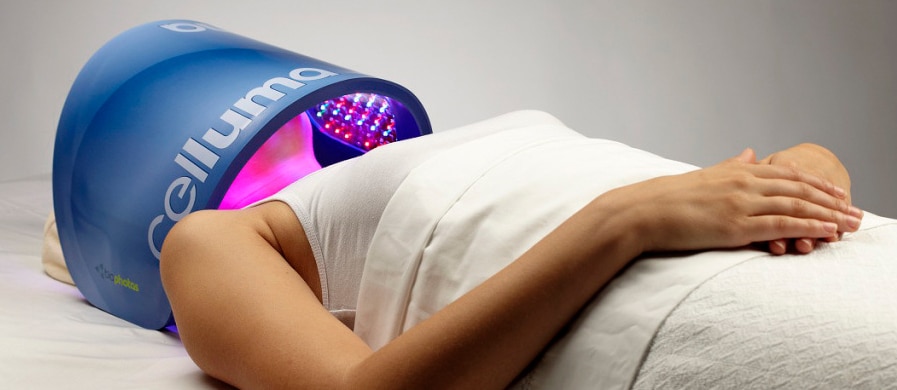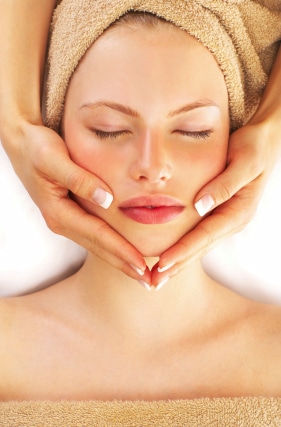 Celluma® Anti-Aging Facial
Based on an analysis of your skin's unique needs and your skin care goals, we will create a completely customized facial, including a 30 minute session of Celluma® LED Light Therapy.
An excellent choice for detoxifying problem skin types, this treatment helps to kill bacteria and reduce inflammation. Includes a 30 minute session of Celluma® LED Light Therapy.
Collagen Induction Therapy (CIT)
Skin Needling or Collagen Induction Therapy (CIT) is an exciting new natural treatment to improve your skin texture, smooth wrinkles, fine lines and soften scars. It is suitable for all skin types and all areas of the face, neck and décolletage. Skin needling is a minimally invasive treatment that creates microscopic channels in the epidermis which promote the natural reproduction of collagen and elastin resulting in smoother and tighter skin.  You will see and feel results after your first session but a commitment of 10 treatments provides maximum benefits and compliance with home care is expected. CIT is a safe and cost effective way to improve skins tone, texture and tightness.
Wrinkles
Thin skin density
Hyperpigmentation
Rosacea
Premature aging
Scars
Lax skin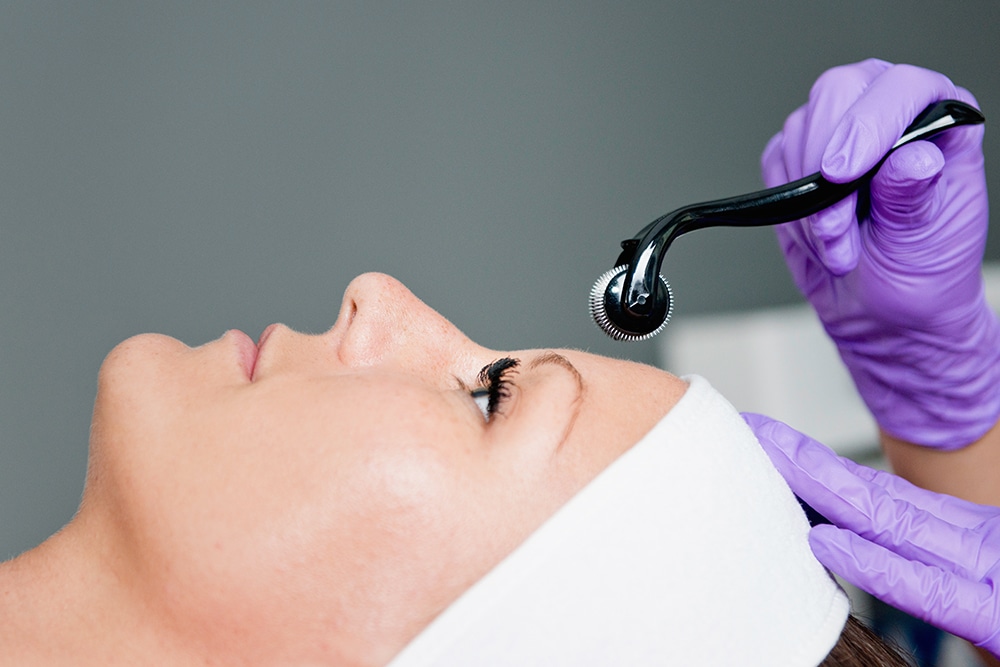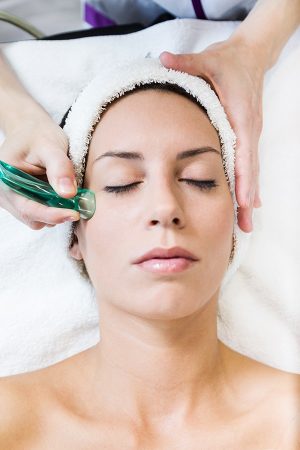 Combines Thermothery Stones Facial and facial cupping techniques to brighten lusterless skin, reduce redness, tighten sagging areas and drain congested lymph. Increases collagen production, breaks up scar tissue, reduces swelling and detoxifies.