Professional Products, Professional Results
The market is saturated with skin care products to the point that it is hard for anyone to pick the right one. I use products that are professional grade with the highest standards pharmaceutical grade raw materials. The main skin care line that I use is Biodroga, which I have used since 2000. I have continued to look at all of the new products on the market but none seem to have the consistent result that Biodroga has on the skin. Besides consistent results and years of experience, they have been tested by dermatologist, they have an comprehensive line to cover all aspects of skin care, no animal testing and all containers are recyclable.

Biodroga is a premium cosmetics brand that combines the most noble ingredients with high-tech components. Biodroga offers a comprehensive product line up that covers all skin concerns for women as well as men. As of today, Biodroga products are distributed globally in more than 60 countries. Their reputation for quality skincare and service has helped them gain trust from over 7,000 prestigious beauty institutes and spas around the world.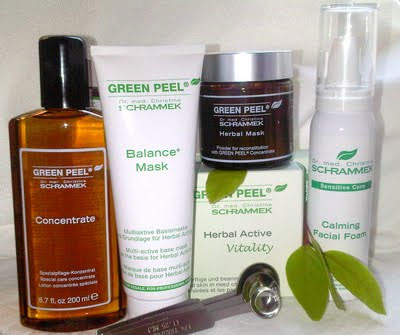 Behind this brand stands dermatologist and allergist Dr. med. Christine Schrammek-Drusio, who spent many years working in a skin clinic as well as in her own surgery, dealing with the skin problems of hundreds of patients. During this time she discovered her love for skincare and devoted herself intensively to professional skincare. When she later joined the family´s company her know-how and experience could be combined with a renowned laboratory to produce these special skincare products. The very first "Dr brand" in Germany was born with an experienced dermatologist in charge of product development.
The self-declared goal of the innovative and individually-tailored skincare range is to help restore healthy skin and a beautiful complexion. The prevention of skin disturbances and skin protection are equally important in the development of our Dr. med. Christine Schrammek derma.cosmetics skincare products, alongside finding solutions for a wide range of skin problems. "Dermatology meets Cosmetics" is the basic philosophy of this product range. The latest findings from the field of medicine are combined with particularly high-quality active ingredients in our products.
The result: a dermatologically-tested skincare series with unique problem-solving competence (derma.cosmetics). The compact, clearly-structured range of facial skincare products is conceptualized in such a way that it covers a broad spectrum of treatment needs.

PCA SKIN's medical grade products incorporate the latest in medically and scientifically researched ingredients to nourish, hydrate and rejuvenate skin, delivering optimal results. Free of color additives, synthetic fragrances, harsh alcohols, comedogenic oils and other known sensitizers, they are designed to deliver results without irritation and are especially effective for helping to treat such varied skin conditions such as acne, psoriasis, hyperpigmentation, rosacea and fine lines and wrinkles. PCA SKIN daily care products are available only through physicians and licensed skin care professionals. PCA SKIN professional treatments may only be administered by professionals who have been certified by PCA SKIN. Certification requires the completion of an advanced Skin Biology & Chemical Peel Seminar. Continuing education remains an integral part of PCA SKIN's mission to ensure that patients achieve the safest and most effective results from PCA SKIN daily care products and treatments.